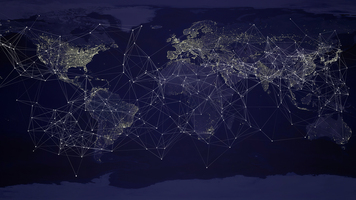 Why SQF is Crucial in Today's Supply Chain
March 23, 2022
Every day brings news and a different angle on supply chain challenges in delivery goods to consumers. Protecting and optimizing the supply chain has become a top priority. Those throughout the chain can button up their links in the chain through SQF certification.
How does the SQF food safety management program help shore up supply chains?
SQF is the only GFSI-approved program that covers the entire farm-to-table chain, including agriculture, manufacturing, packaging, distribution, retail and foodservice. If more stakeholders throughout the supply chain are on the same page in terms of their high standards for safety, quality and security, it translates to greater overall integration and transparency.
Commitment & Culture -By pursuing SQF certification, companies demonstrate their commitment to food safety and quality and their adherence to regularly-updated food safety management systems and quality control programs. Such discipline in the areas of food safety and quality can be seen as a parallel to similar discipline in supply chain management.
SQF certification signals strong partnerships with others in the supply chain, especially among like-minded partners that are also SQF-certified. By working with approved suppliers, companies can help prevent bottlenecks related to issues with quality and safety.
Focus on Approved Supplier Programs. As supply chains become more complex, the risk of receiving unsafe raw materials or ingredients from your suppliers grows. In fact, this is the leading cause of all recalls. An approved supplier program helps prevent this, improving quality, ensuring brand integrity, and helping your site meet SQF Edition 9 food safety requirements. SQF certification has a focus on properly implementing a robust approved supplier program for goods and services.
Logistics and transportation are a key part of the SQF program. Certification to SQF shows that logistics providers who have a responsibility for getting products to consumers follow stringent standards for the storage, handling and transportation of food.
Whether on a global or national basis, improved standards for food safety and quality ultimately help protect the food chain and keep it in sync. Although some supply chain challenges are due to circumstances outside many companies' control – like pandemic surges and geopolitical upheaval – those in the food chain can and should take steps to bolster the links they can control.
For more insights and information, visit: