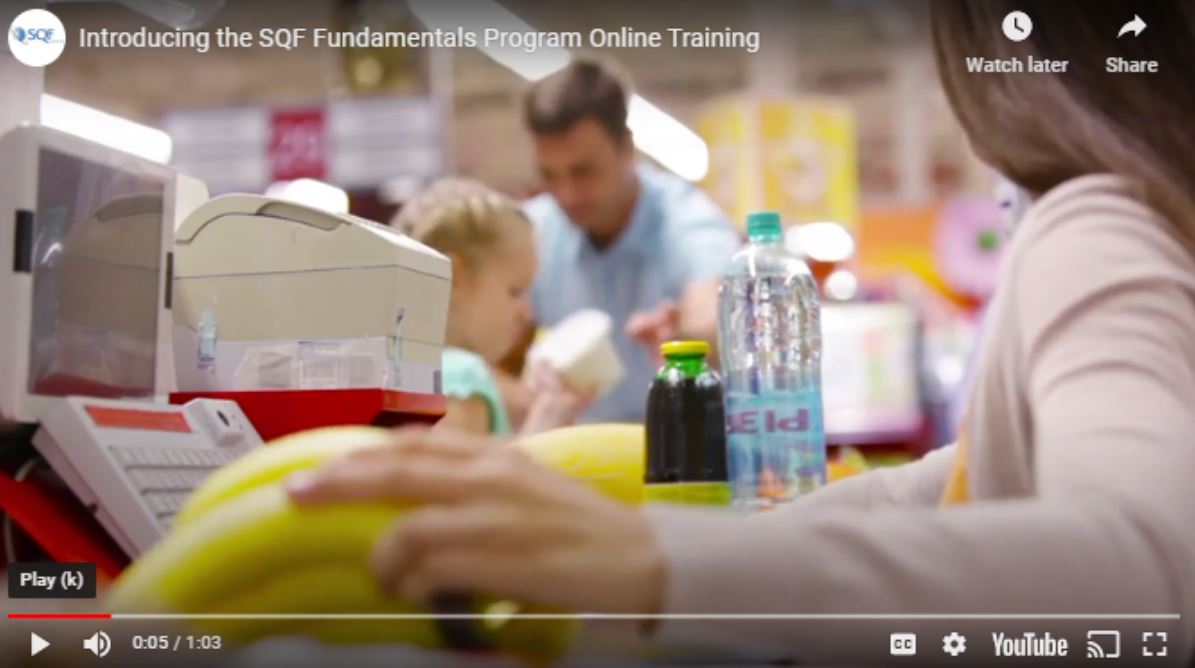 How to Impress a Buyer with your Food Safety Plan
January 5, 2022
8 Steps to Food Safety Success
After long months, you have carefully crafted a product you are certain customers will love; next is the ultimate goal: to see your product on store shelves or better yet featured on a menu. But how do you catch the eye of a buyer? A buyer's concern beyond taste, appeal and marketability is the safety of your product – the last thing either of you want is to be associated with a food safety recall. Make it easy for a retailer or foodservice establishment to trust your product by demonstrating you have a solid food safety plan in place.
But what food safety programs will convince the buyer you've got this? From handwashing to food fraud, some programs you are likely to already have but will need to evolve them as you grow and expand, other programs you may never thought of.
An SQF Fundamentals certification is a great way to tackle this. These 8 steps will help you along the path to food safety success.
Learn about SQF Fundamentals.
Register in the SQFI assessment database.
Identify your food sector categories (FSCs).
Build your food safety team.
Document and implement SQF Fundamentals.
Select a certification body.
Conduct a pre-assessment.
Schedule the SQF Fundamentals audit.
The first place to start is to learn about SQF Fundamentals.
One of the best ways to learn how to put together a food safety program based on SQF Fundamentals is to use one of our SQF training solutions, such as the Implementing the SQF Fundamentals Code for Manufacturing e-Learning Course.
Register in the SQFI Assessment Database.
Sites are required to register in the SQFI assessment database before they begin the certification process. This lets SQFI know you're interested. Registration is annual, and there is a fee per site payable at registration and renewal. The database and fee chart can be accessed from the SQFI website (sqfi.com). Your site must register with SQFI prior to certification and must remain registered to retain your certification. If your site fails to maintain registration, your certificate will be invalid until you are properly registered in the SQFI assessment database.
Identify your food sector category (FSC)
SQF food sector categories help identify which food safety requirements best fit your product and its production process. In other words, the food sector category points you to the applicable GMP module you will follow and be audited to.
Use the chart below to figure out which FSC is right for you
Select the Relevant Food Sector Categories (FSC)
Three Free Tip Sheets for Food Safety Fundamentals
Tip Sheet 1 – Getting Started
Tip Sheet 2 – Choosing the right SQF Certification
Tip Sheet 3 – Preventing Food Safety Risks
About the SQFI Fundamentals Program
SQFI has created a solution for small and medium-sized suppliers who don't have a robust food safety management program in place or want to take their existing program to the next level.
SQFI has developed the Fundamentals Program for Food Manufacturing and the Fundamentals Program for Primary Producers, just for business owners like yourself.
The goal of the SQF Fundamentals Program is to help protect your brand from the risk of a recall and satisfy your buyer's requirements. The SQF Fundamentals Program helps to facilitate retailer acceptance of entrepreneurs like you, providing food safety security and acceptance along the supply chain.
Built as a step-wise approach, The SQF Fundamentals Program is designed to help you integrate robust food safety standards into your existing practices while creating a pathway to achieving globally accepted GFSI certification.
The codes within the fundamentals program provides a seamless transition to the SQF Food Safety Program, which is bench-marked to the GFSI standards.
The SQF Fundamentals Codes were developed using the GFSI Global Markets Programme toolkit, which meets retailers and buyers' requirements for small and medium food producers. This new program will help to create a win-win scenario where all parties can benefit from safer food and increased brand protection.
Watch the SQF Fundamentals Overview Video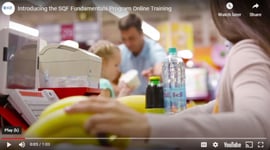 Resources:
Overview of the SQF Fundamentals Program
Download the SQF Fundamentals for Manufacturing – Basic Edition 1.1.